Why Replacing Lost Teeth Is Important?
Posted by SMILEHERE FAMILY DENTAL
Oral Health
on Oct 22 2023, 07:15 AM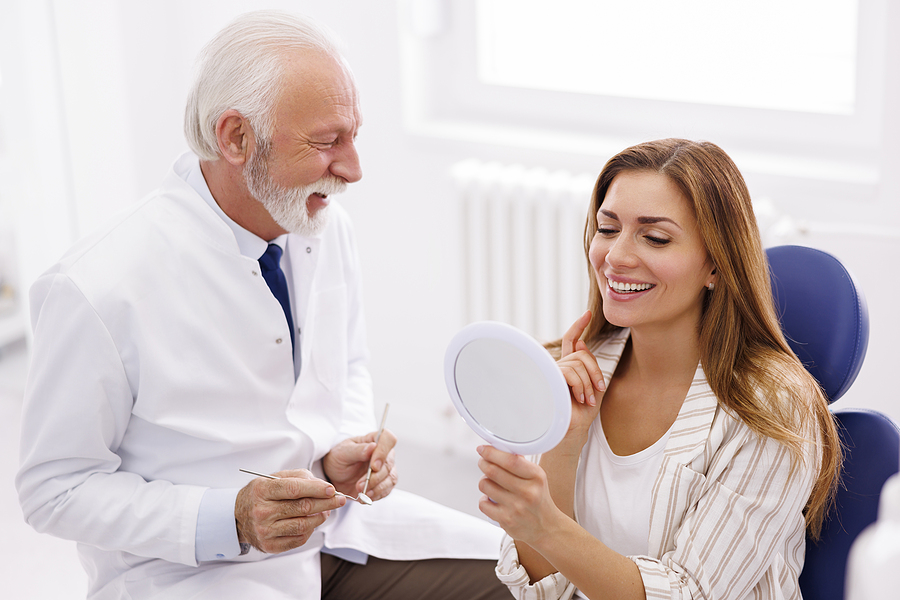 Losing a tooth can have far-reaching consequences that go beyond just the physical appearance. It not only affects our ability to chew and speak properly but also takes a toll on our self-confidence and overall well-being. Whether it's due to an accident, decay, or age-related issues, replacing lost teeth is crucial for maintaining oral health and restoring the quality of life we deserve. In this blog post, we will explore why replacing lost teeth is so important and discuss different options available to help you find the best solution for your unique situation. So let's dive in and discover the incredible impact of finding that perfect replacement!
Different Options for Replacing Lost Teeth
When it comes to replacing lost teeth, there are several options available that can restore both the appearance and function of your smile. Let's take a look at some of the different choices you have:
Dental Implants:Considered the gold standard in tooth replacement, dental implants provide a permanent solution that looks, feels, and functions just like natural teeth. They consist of an artificial tooth root made of titanium that is surgically implanted into the jawbone, providing a strong foundation for a custom-made crown.
Dentures:Traditional dentures are removable appliances that replace multiple missing teeth or even entire arches. While they may take some getting used to initially, modern advancements have made dentures more comfortable and natural-looking than ever before.
Bridges: A dental bridge is another option for replacing one or more missing teeth. It consists of prosthetic teeth attached to crowns on either side, which are then placed over healthy adjacent teeth for support.
Partial Dentures:If only a few teeth need to be replaced rather than an entire arch, partial dentures can be an excellent choice. These removable appliances clasp onto neighboring natural teeth to fill in gaps with artificial ones.
All-on-4 Implants:This innovative technique allows for full mouth restoration using only four strategically placed dental implants per arch. It offers a fixed alternative to traditional dentures with improved stability and chewing ability.
Each person's situation is unique when it comes to tooth loss, so it's essential to consult with your dentist about which option would best suit your needs and preferences.
Choosing the Right Replacement Option
When it comes to replacing lost teeth, there are several options available to choose from. Each option has its own benefits and considerations, so it's important to carefully weigh your options before making a decision.
Choosing the right replacement option depends on various factors such as oral health condition, budget considerations, personal preferences, and long-term goals for your smile restoration journey. It's essential to consult with your dentist, who will assess your specific situation and recommend the most appropriate treatment plan tailored specifically for you.
Remember that replacing lost teeth goes beyond cosmetic reasons – it plays a crucial role in maintaining overall oral health and functionality too! So, take your time exploring different options before deciding on the best way forward.
Conclusion
Replacing lost teeth is not only important for maintaining oral health, but it also has a significant impact on overall well-being and quality of life. Whether you choose dental implants, bridges, or dentures, finding the right replacement option is crucial.

By replacing lost teeth, you can regain your ability to chew and speak properly, preventing any further complications that may arise from missing teeth. Additionally, restoring your smile can boost confidence and self-esteem, leading to improved social interactions and overall happiness.

Remember to consult with a qualified dentist who can guide you in choosing the most suitable replacement option based on your specific needs. They will consider factors such as bone density and gum health to ensure long-term success.

So don't let the loss of a tooth hold you back! Explore your options for replacing lost teeth today and give yourself the gift of a healthy smile that lasts a lifetime.