Dental implants are tooth replacement options that use permanent anchors placed beneath the jawbone as support for artificial teeth. They fuse with the jawbone and look and feel just like natural teeth. Dental implants won't move or slip out as dentures do, so you can eat, talk, and smile freely.
How Is a Dental Implant Placed?
The success of the implant placement procedure depends on the health of the jawbone. If your jaw doesn't have sufficient bone to support the implant, a bone graft procedure will be performed prior to the implant placement.
The implant process comprises two phases. In the first phase, i.e. the surgical phase, a post made of titanium is surgically placed into the jawbone. Through a process called osseointegration, the post fuses with the jawbone and acts as an artificial root. In the second or restorative phase, the implant abutment is placed onto the implant. Finally, a customized implant crown is created in a dental lab using precise measurements and data collected using 3D scans. The crown is placed on the abutment and all necessary adjustments are made.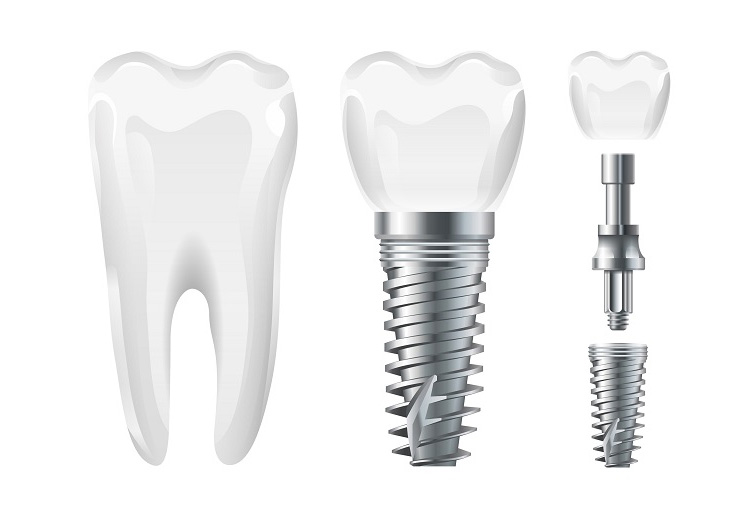 What Are the Advantages of Dental Implants?
Implants restore your smile and improve your confidence
They allow you to eat any of your favorite foods
They help preserve the jawbone
They improve your oral health and overall health
Your surrounding teeth won't be affected by the procedure
They don't require special adhesives to keep them in place as they fuse with the jawbone
How to Care for Dental Implants
Dental implants have a very high success rate. To ensure their longevity, caring for your newly restored teeth is essential. You have to maintain your dental implants just like you maintain your natural teeth.
To care for your dental implants, you should:
Brush and floss at least twice a day
Rinse your mouth with an antibacterial mouthwash
Visit your dentist for regular dental checkups
To schedule a consultation with our dental experts, call any of our offices in Livonia [at (734) 425-7888] or Ann Arbor [at (734) 888-8886] or book an appointment online. We're always happy to help our patients!